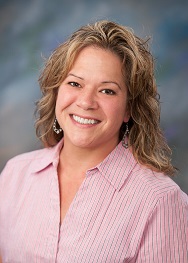 Office: 620-792-2128
Cell 617-7467
Fax: 620-792-4711
*Licensed Realtor since 2005
* Member of Kansas Association and National Association of Realtors
* Member of Great Plains Association of Realtors, Inc.
* Board Member of MLS Committee
* Member of the Ellinwood Chamber of Commerce
I'm a 'native' of Ellinwood, although I actually began my Real Estate career in Colorado in 2005. My Grandmother, Gladys B. Gardner, was one of the first lady Real Estate agents in Great Bend, KS. She bestowed many "words of wisdom" upon me! My passion is helping clients find that perfect home or property or assisting in selling their property, regardless if it's residential, commercial, or land. I believe in being Professional, Persistent, and Pleasant! Give me a call.